Eden High Wycombe has made shopping in the town
a pleasure
Eden High Wycombe opened in March 2008, offering shoppers an improved shopping experience with a wonderful variety of stores in the new Centre. Eden has placed High Wycombe prominently on the map of Buckinghamshire and has changed the town forever.
What can we expect to find in Eden?
There are around 106 businesses in Eden. The biggest shop is the four storey House of Fraser department store. Visit our shop directory page to see all of the shops. Entertainment includes a 12 screen Cineworld venue and a 22 lane Bowling Centre – visit the Entertainment page for more information.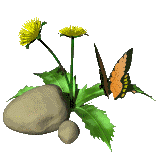 You are unable to visit Eden right now?
Visit our Online Shopping Pages ANYTIME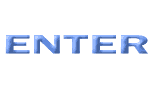 To find Eden in High Wycombe is really easy given the size of the new complex
Shops to please everyone, all conveniently in Eden the New Centre in High Wycombe
Restaurants to ensure an enjoyable experience eating out at Eden in High Wycombe
Telephone directory for Eden Shops and Restaurants
Online Shopping at Eden details and index
Entertainment includes a 12 screen cinema complex, bowling alley and arcade games
events due to take place in Eden
High Wycombe has a new state of the art library in Eden
Shopping Hours, Shopmobility, Parking, Customer Services, Eden Gift Card
Recruitment for Eden High Wycombe
Contact us to ask questions and make suggestions
online shopping at Eden shops anytime -K - P
Online Shopping at Eden shops anytime - A - G
Online Shopping at Eden shops anytime - H - J
Shop at Eden's online shops anytime - R - Z
Privacy Policy for visitors to Edenhighwycombe.com